Cover page of my thesis
A good friend of mine, Monalisa Sethi, made this brilliant cover art for my thesis cover page. I used this artwork to also make the invite (which doubles as a bookmark). [click here] to find her other artwork on behnace. I highly recommend it.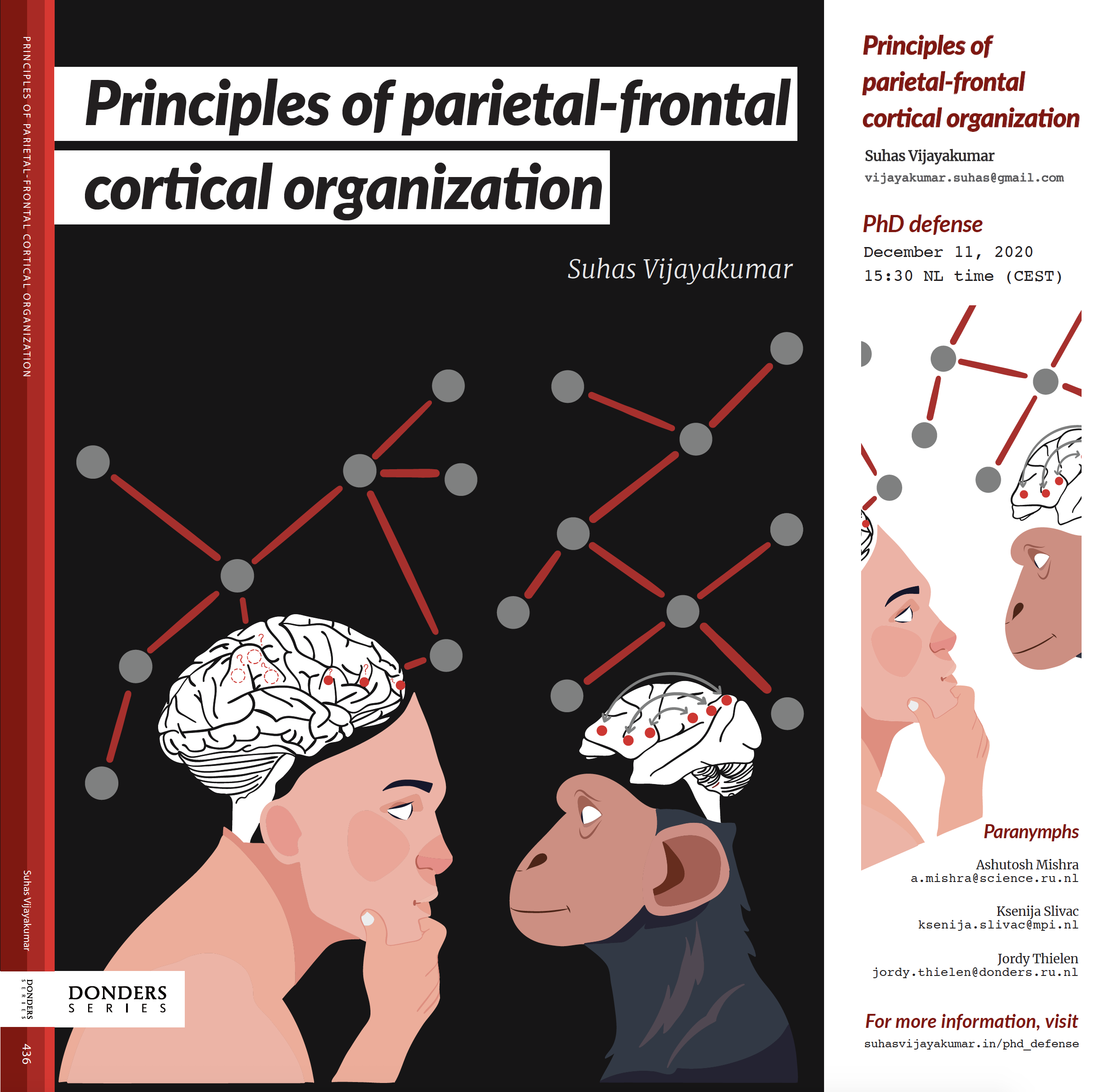 PhD thesis
You can find my complete PhD thesis hosted on the Radboud Repository: [click here] to open the same in a new tab.
The defense
In case you're curious about what a PhD defense looks like in the Netherlands, you can see mine below. Because of everything that happened in the year that shall not be named, it had to happen over Zoom. But you'll get the general idea.
The post-defense party
Immediately after the defense, with the help of my amazing paranymphs, I had a chance to virtually host an online party over at gather.town. Its main advantage over other video call services is that it has a virtual map in which you could move around using arrow keys. But your audio and video get "connected" to only those people in your vicinity on the map! I spent a couple of hours making this custom map so that people could either hangout at dedicated spots with people they already knew, or they could go into this "adventurous" common room where they'd potentially meet new people. It was total chaos in the beginning, but eventually, once things settled down, it was a lot of fun.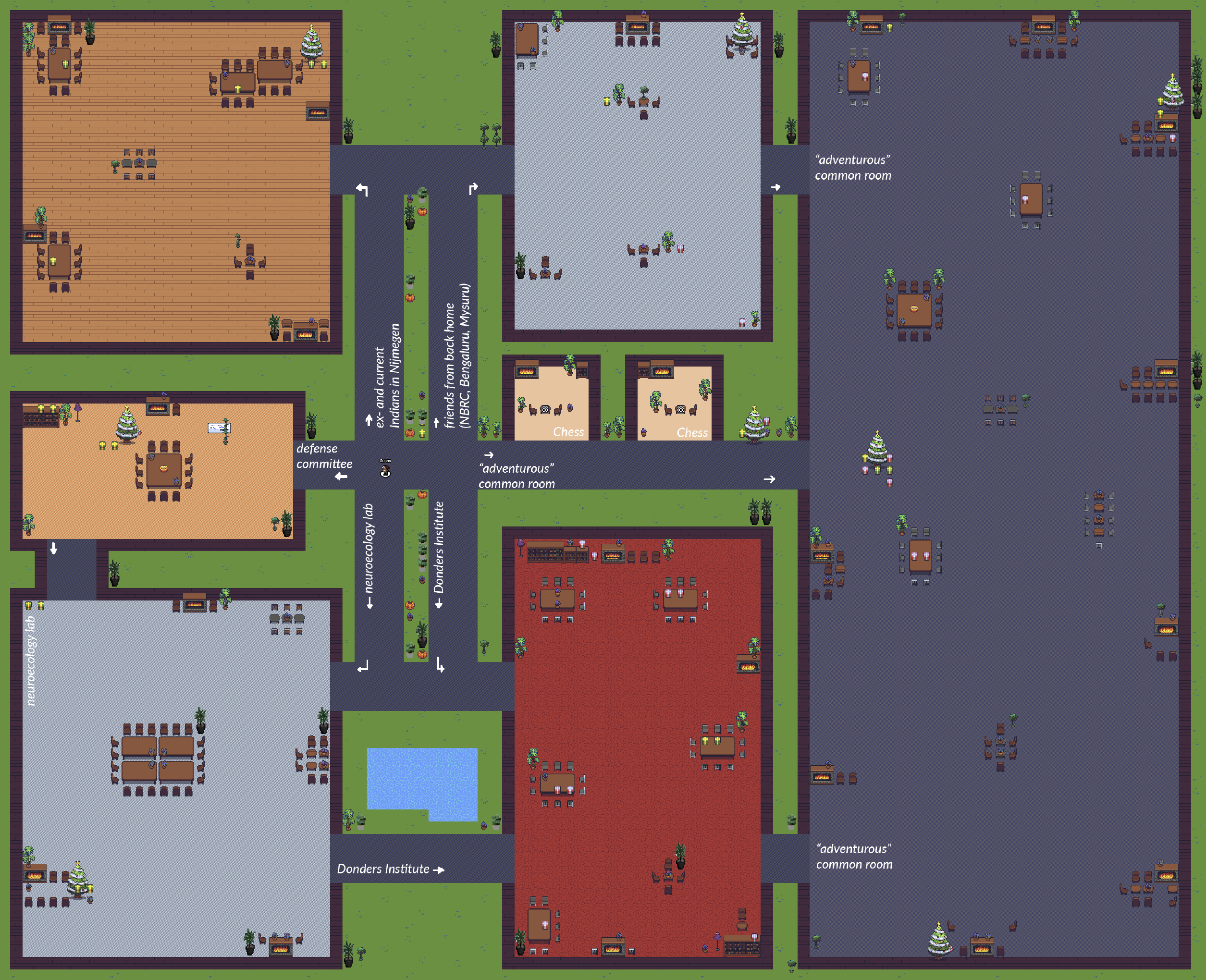 If you'd like to wander around that map, it still exists. [click here] or on the map above to open it in a new tab.